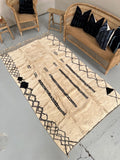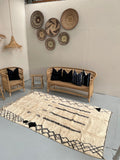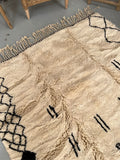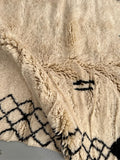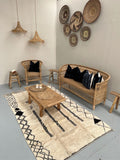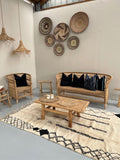 In the village of M'Rirt, in the province of Khenifra in Morocco, you will find our family of weaving craftsmen, who for hundreds of years have created these beautiful carpets.


Using the purest and best quality wool in the region (look at the details in the pictures and you will see the difference with others), these beautiful carpets have been hand-woven knot by knot creating one of the best Moroccan rugs.

The M'Rirt tribe is undoubtedly one of the best that have managed to preserve their techniques and keep the vertical wooden looms, making this carpet a real masterpiece of culture, anthropology and living history.

Each rug requires between 4 and 6 weeks to be created, so once you have selected the size you need, our craftsmen will start creating your rug.

Of course, as these pieces are made on wooden looms and woven knot by knot, there may be slight differences from the sample. If you have any doubt, we will be happy to help you.

Without a doubt, knowing that your carpet has been created by the Berbers and that no one else will have exactly the same piece, is an added value.

Important: The whole creation process is completely manual and uses natural resources, therefore respecting the environment. Moreover, if you acquire this treasure you are helping to maintain this precious manual and traditional process as well as many families who live from their works.