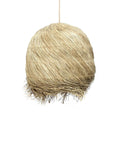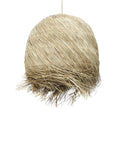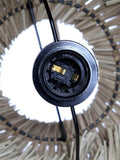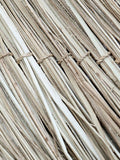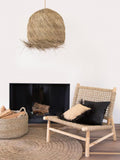 Our beautifully natural handwoven grass pendant will look amazing in a bedroom, child's room, living space or covered patio. A stunning and eye-catching boho lamp!
Material
Grass
 has many different types and species. Our products mainly are manufactured with dried grass. Grass can be used. Grass can be used for a variety of purposes, including in interior items such as mirrors.
Grass 
is relatively easy to maintain. You can clean the fibers with a soft cloth and some warm water. If you use water, be sure it is allowed to dry quick.
We also recommend to dust it regularly.
If the hairs are a little tangled and messy, you can also steam them.
We ship from Barcelona.
STANDARD DELIVERY (5-7 working days)
Spain: Free Shipping
Europe: 15,00€ | Free Shipping Orders >100€
Questions? Please, always happy to help you. :) Contact us:
whatsapp: Click the whatsapp icon.
call: +34 674 144 665
More info about delivery & return policy.